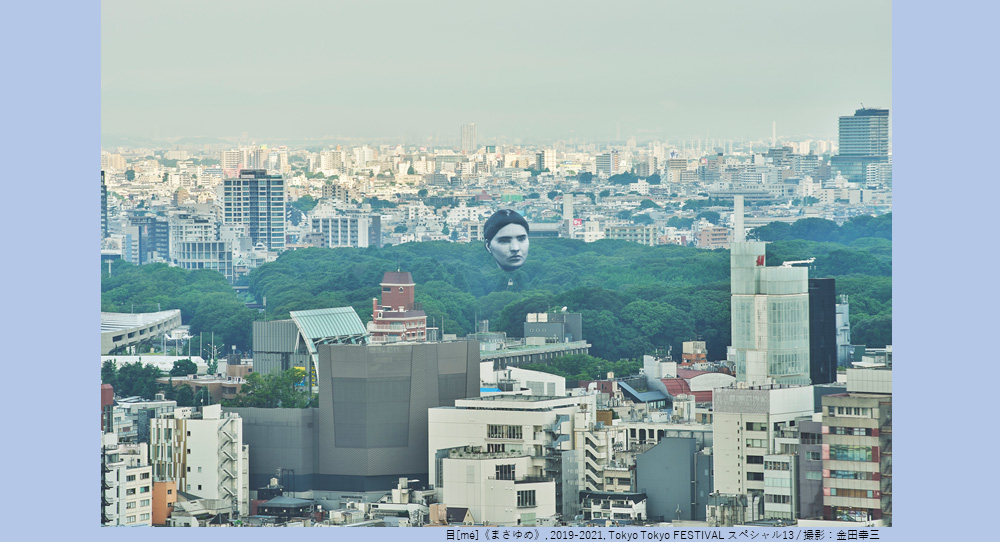 The contemporary art team [mé] will conduct an art project titled masayume, calling for submissions for faces from all nationalities, genders, and age ranges across the globe in order to select " one existing face" to float up in the sky of Tokyo in2021.
A gigantic face of an existing someone floating up in the sky of Tokyo, on the occasion of human's largest gathering once in four years. Such devastating scene would allow us to reexamine the unbelievable yet realistic experience of our existence in this huge world. The face floating up in the sky would be nobody special; it could be me or you.
The project was inspired by the scene Haruka Kojin—the artist from the contemporary art team [mé]—had seen in her dream when she was in junior high school. This project will connect the experience and memories of the various people by sharing the essence of the project up to the day a face will actually float in the sky.